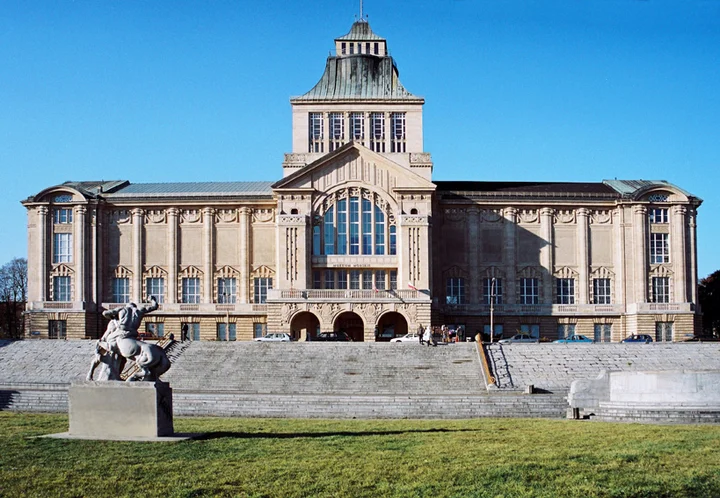 Teatr Współczesny in Szczecin is a professional theatre stage staging contemporary plays, drama classics and occasionally, performances for children. The theatre is regarded as one of the leading theatres in Poland.
The theatre was established in 1976 after the State Dramatic Theatres established in the 1950s split. It currently has three stages:
Large Stage (344 audience seats) in a representative building on Wały Chrobrego, which also houses the National Museum,
New Situations Stage (formerly Malarnia) (60 audience seats),
Teatr Mały (40 seats in the auditorium), an intimate stage located in a downtown Szczecin building on Deptak Bogusława.
The theatre is managed by general director Mirosław Gawęda (since 2009) and artistic director Jakub Skrzywanek (since 2022).
Previously, the theatre's artistic directors were Maciej Englert (1976-1979), Andrzej Chrzanowski (1979-1981), Ryszard Major (1982-1990), Bogusław Kierc (1990-1992) and director Anna Augustynowicz (1992-2021).